Studer 4 tracks
TUBE TAPE RECORDER 4 tracks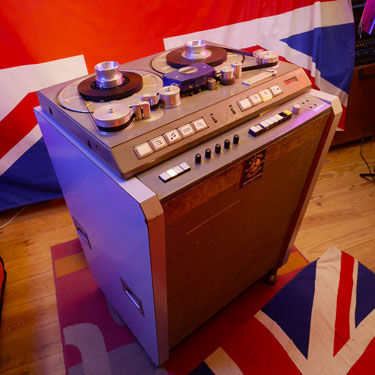 60'S!
The best tape recorder ever made!
BEATLES / ABBEY ROAD 4 Tracks
The best tape recorder ever made!
The same model that the BEATLES used at ABBEY ROAD.
The particularity of this device is that it is the only professional multi-track tube tape recorder manufactured, with the Ampex 351 in the US.
4 Tracks, 56 tubes, this machine has the magic of rendering much deeper and more precise bass, midrange with more grain and much less aggressive treble, which tends to jump out at the ears on digital recordings today.
In addition, depending on the input level of the mix in the magneto that we apply, we have a certain harmonic distortion and drive, which produces beautiful even frequencies pleasant to the ear with its tubes, and its tape, which makes a very natural and very useful compression before mastering.
We can say that we use it to lay down your mixes, in post mix or in pre-master before doing the mastering, a pre-master in some way.