Neve V3 Two channels
complete stereo console strip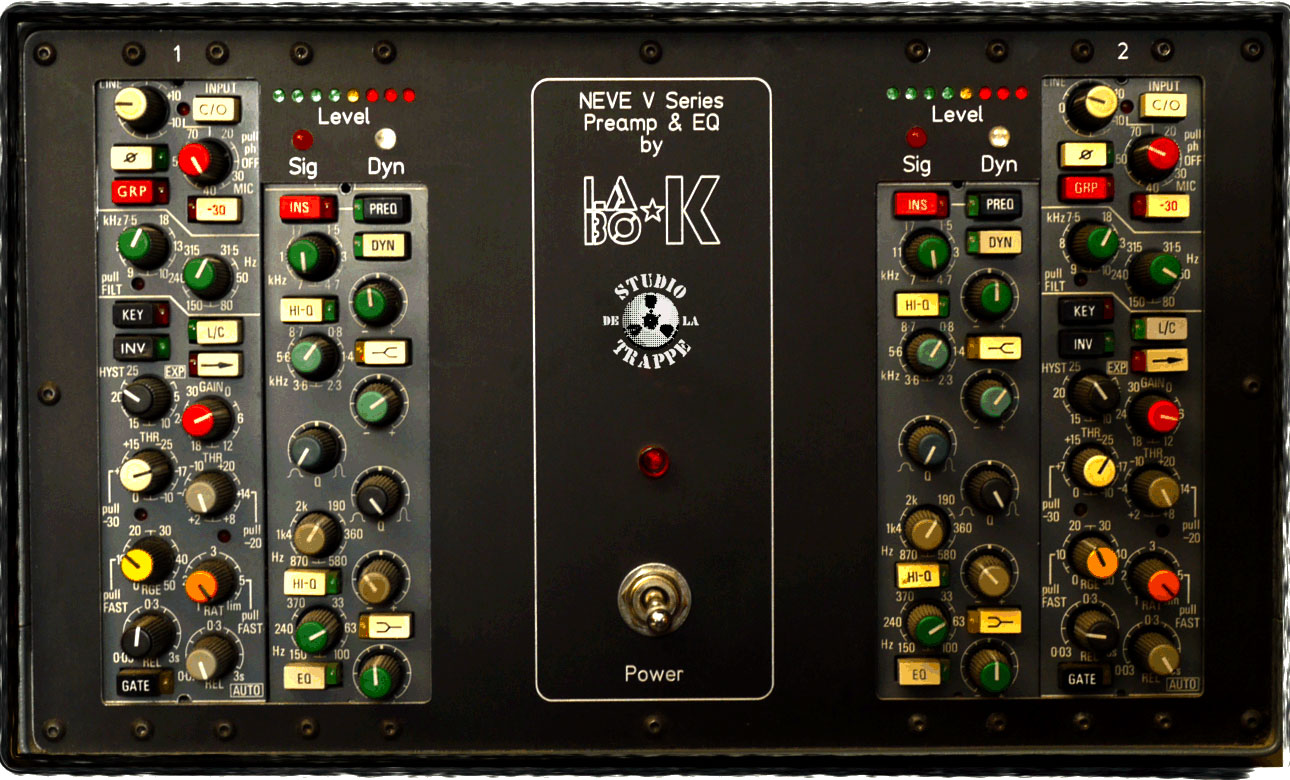 80'S!
the Rolls of analog mixing desk!
We will not present the famous Neve brand, the Rolls of analog mixing desks…
Here we have two channels of the V3 console, with its preamps, compressors, gate and EQs.
The sound is neutral, clean, quite fat and very effective compression, very precise and musical full parametric eq. Beautiful dynamic transmitted.
Very punchy console for pop and rock projects and yet musical enough for softer recordings.
The racking was set up by Karim, at Labo K in Paris, with led meters and a link of the two slices for the stereo, compressors included.
We wanted it this way mainly for mastering output from converters or tape and for the first analog processing of mixes.
But as who can do more can "least":
– in the mix phase for its parametric EQs and gates
– in sound recordings for its punchy, fat and clean preamps at the same time,
especially for bass / double bass!!!!!