Neumann Gefell M582 /M70 (3ex)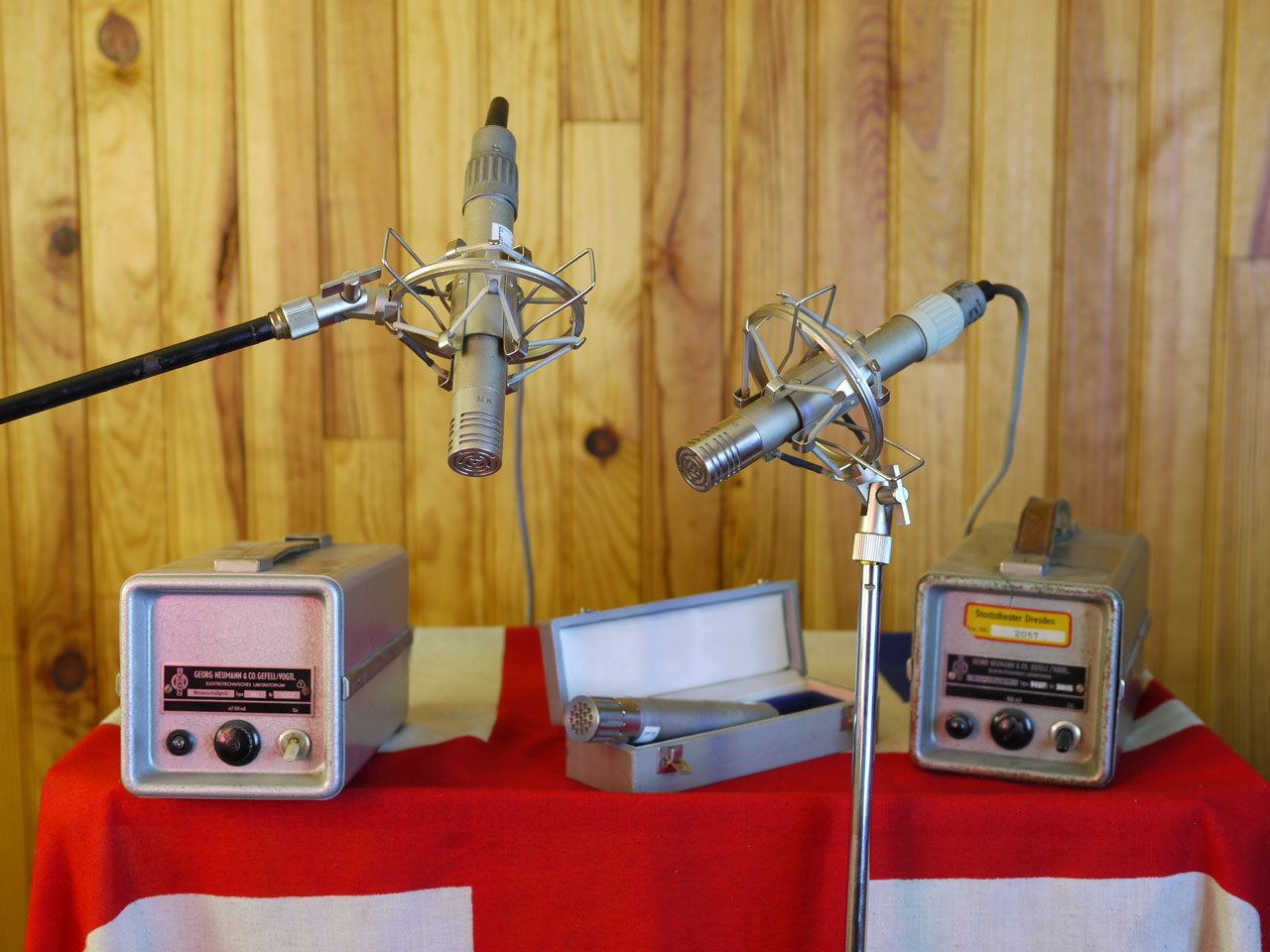 60'S!
Perfect for taking soft acoustic instruments with lots of texture!
Tube condenser mics, small membrane, from the 50s, with M94 or M 70 (Cardio) and M62 (Omni) capsule and original Neumann N57 tube power supply.
Perfect for soft acoustic instruments takes, with a lot of texture.
Often used in pairs for upright piano , or overhead jazz drums takes.
Similar to Neumann Km 6x, Lomo 19a, Schoeps M221