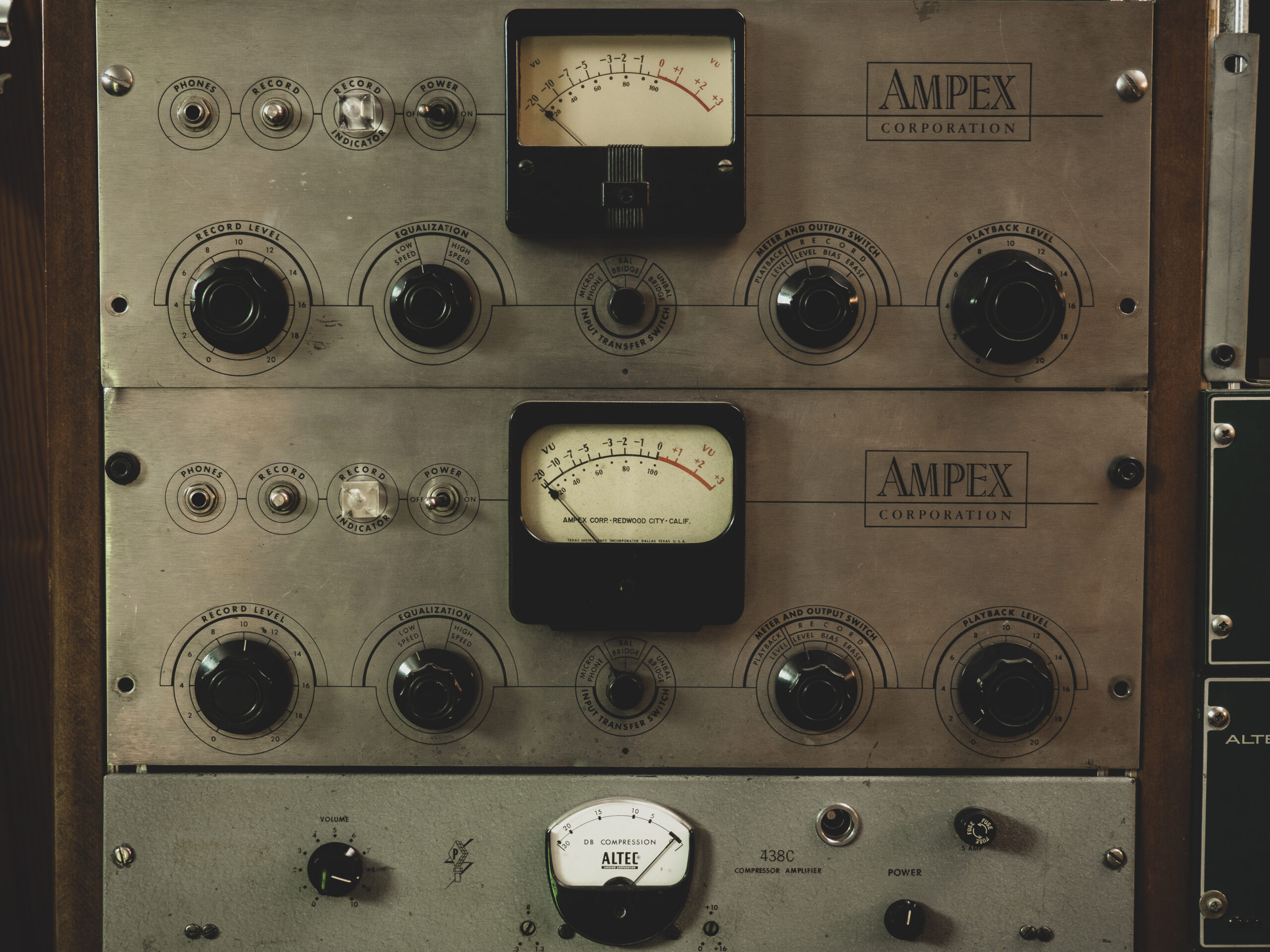 50'S!
Mr LES PAUL, Phil SPECTOR and Steve ALBINI favorite Preamp!
The Ampex 351 is a single-channel tube mic/line preamplifier. Initially part of the multi-track tape recorder of the same model.
The sound of the Ampex 351 is extremely thick and warm, making it ideal for applications of all types.
With its 7 tubes, it definitely has a "vintage" sound, producing that certain level of thickness and grit all in one.
The 351 model has its integrated transformer, unlike the 350 model. The 351 uses newer tubes, double triode 12AX7/ECC83 and 12AT7, they are much lower in terms of noise.
Along with the Studer J37, the 351 is one of the most beautiful analog machines ever made and the brand's last tube machine.
Used in particular by Mr Les Paul, then by Phil Spector during the Motown era, and today by Steve Albini.
We equipped it with a 600 Ω Malory output attenuator so that we can push the input gain as we wish.
The selector allows it to be used online for mixes or also as a direct instrument connection or ReAmping
We mainly use it for miking guitar amps and stringed instruments.