Urei UA la4
petit frère du LA3 et LN1176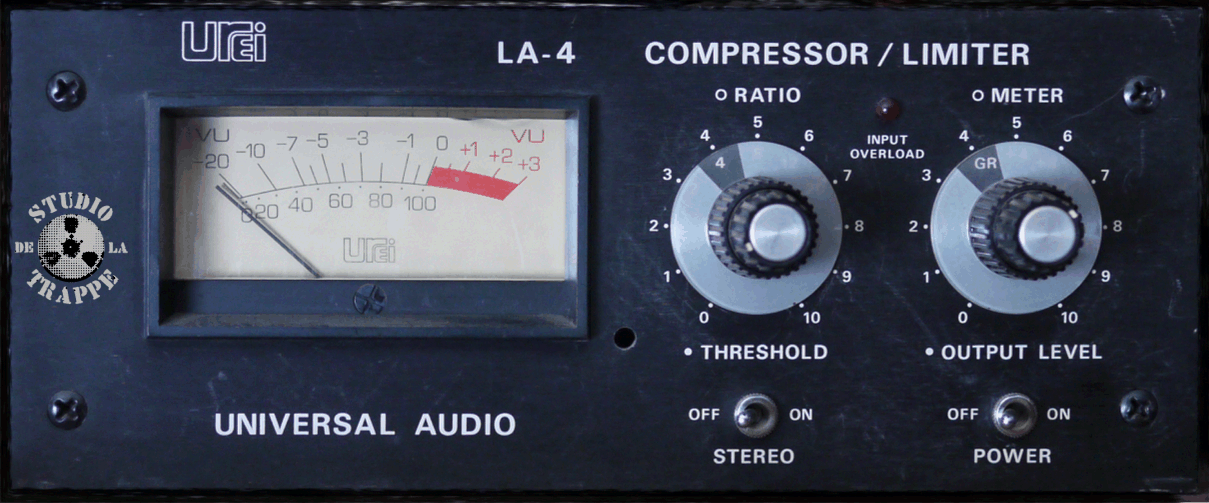 70'S!
 Urei Blackface Version !
Opto compressor from the Teletronix LA-2A family, LN1176, little brother of the LA3.
Blackface version, original.
Totally transparent and natural compression, even pushed to -15dB reduction at 4:1 or 2:1.
The whole spectrum is well respected. The bass and low mids remain nicely preserved and the release is not too slow on this original blackface version, unlike the silverface.
Ideal for voice, bass, or adding body to the high midrange of a guitar or wind instrument.
We also use it on vocals with a ratio of 2:1 which allows super transparent and natural tracking, even if sometimes the needle hits -20dB!!