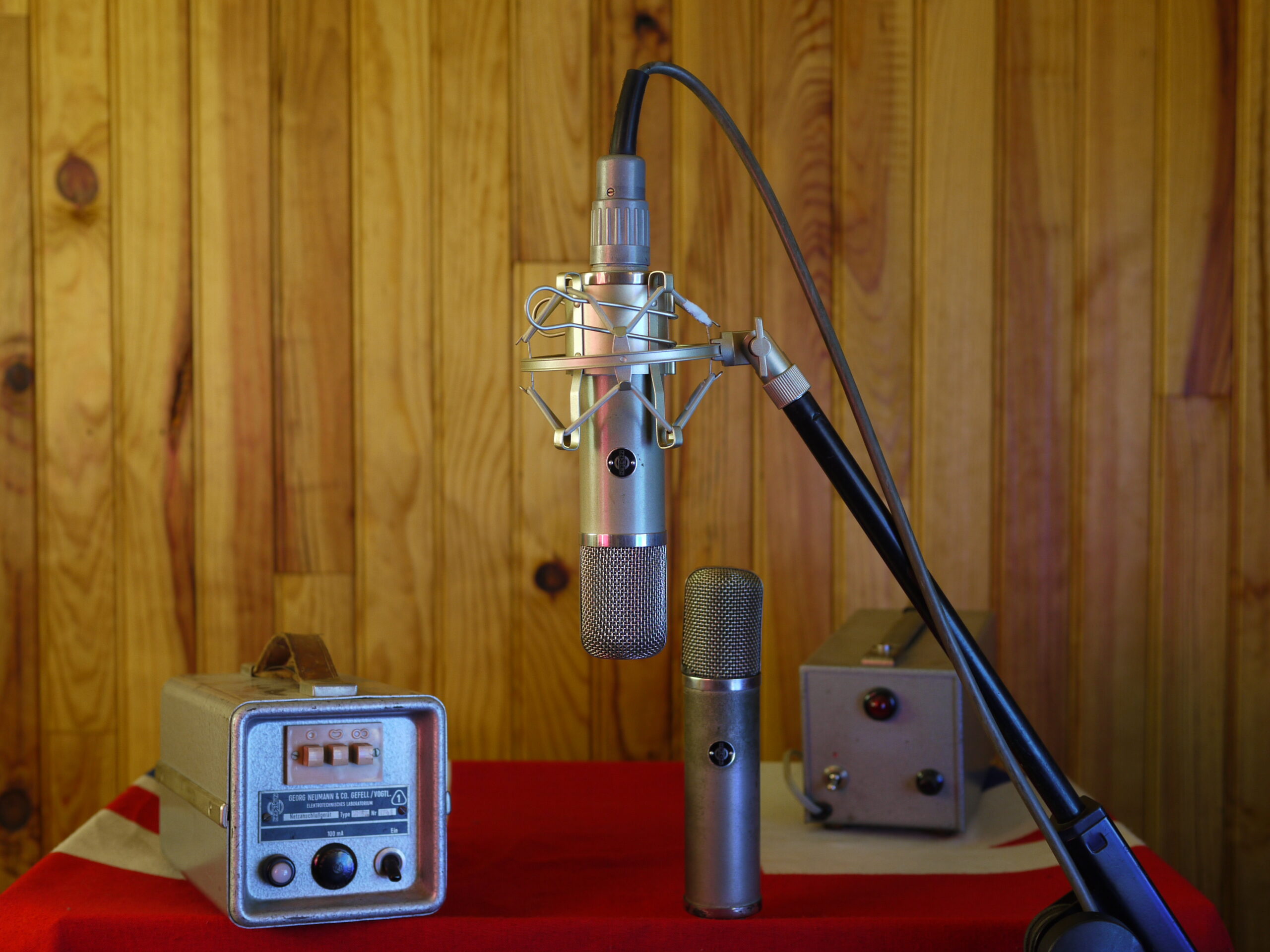 50'S!
The brother of the U47, our favorite vocal microphone!
Neumann is to microphones what Steinway is to the piano.
Large diaphragm tubecondenser (the legendary Neumann M7 from the U47) which also equips our CMV 563, the one used in 80% of recordings from the 60s/70s and still today.
Original power supply with three directivity.
The ultimate versatile microphone, mainly for vocals but also for all other takes.
Compared with a vintage U47, very few differences noted, and if there are, it is in the good sense of the word.